2022 Spring and Summer Travel Trends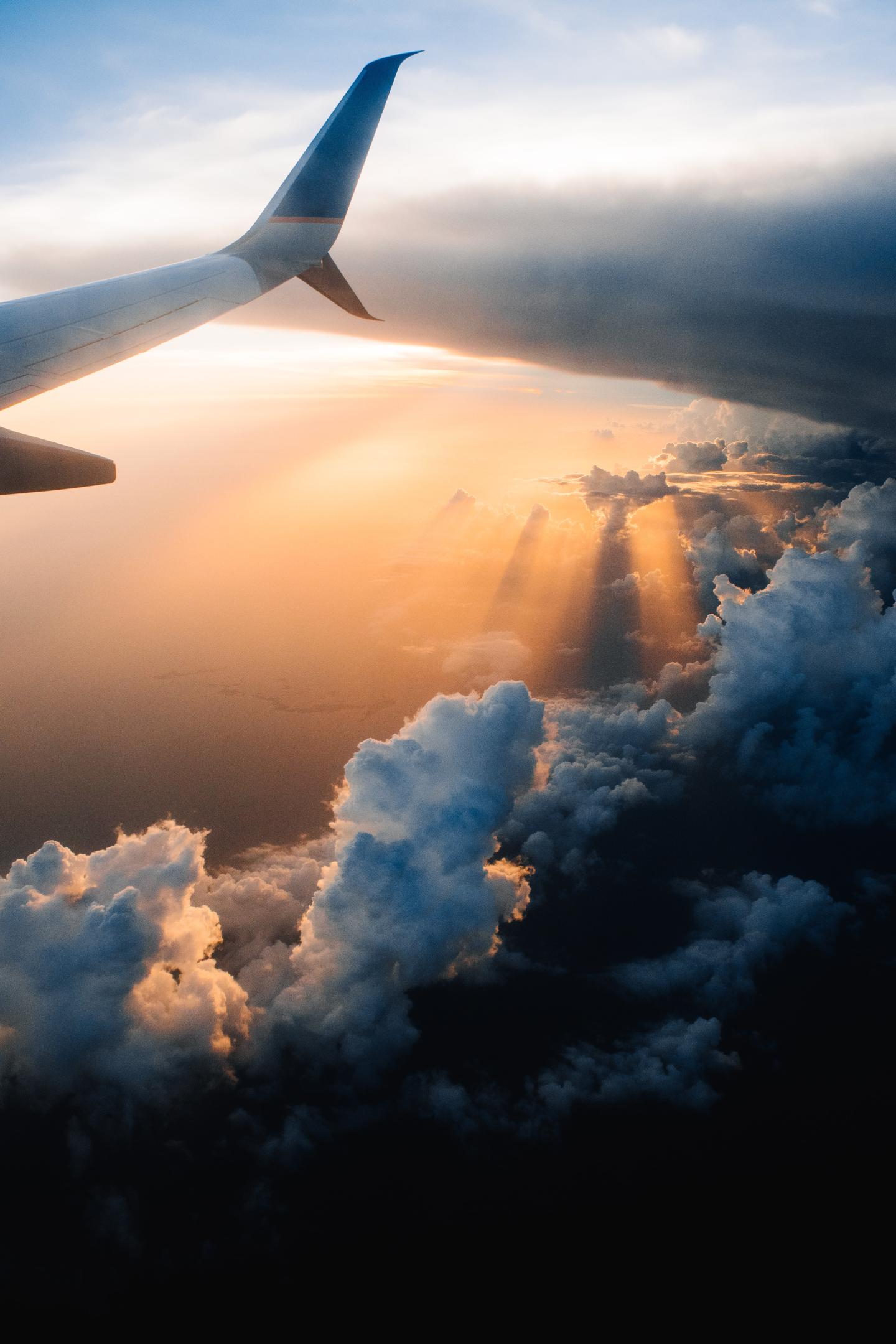 Travel Revival and Mountain Tourism Implications
Throughout the past two years, the travel and tourism industry has experienced heavy turbulence. From lockdowns and stringent COVID testing requirements early in the pandemic, to an overwhelming rebound, overcrowding, hospitality staffing challenges and a return to air travel in subsequent months, a sense of normalcy has been hard to find.
This spring, Backbone's tourism marketing team anticipates some of these trends will continue, with traffic to tourist destinations at extremely high levels placing new demands for sustainable travel at the forefront. Some new developments are also beginning to emerge, namely international travel resuming and surging gas prices impacting the cost of travel. These factors and more will most certainly impact how marketers craft messaging and reach their target travelers. Our tourism team shares guidance below on how to adapt strategically to the times.
Demand is Skyrocketing
Throughout the winter, nearly every destination mountain resort saw record-setting visitation. From horrid lift lines gone viral to quantitative transactions, the growth was notable. TSA data reports a record-setting day over President's Day weekend as COVID restrictions relaxed and Americans took flight. With a 150% increase in air-passengers expected YoY, according to The International Air Transport Association, all signs point toward continual growth this spring.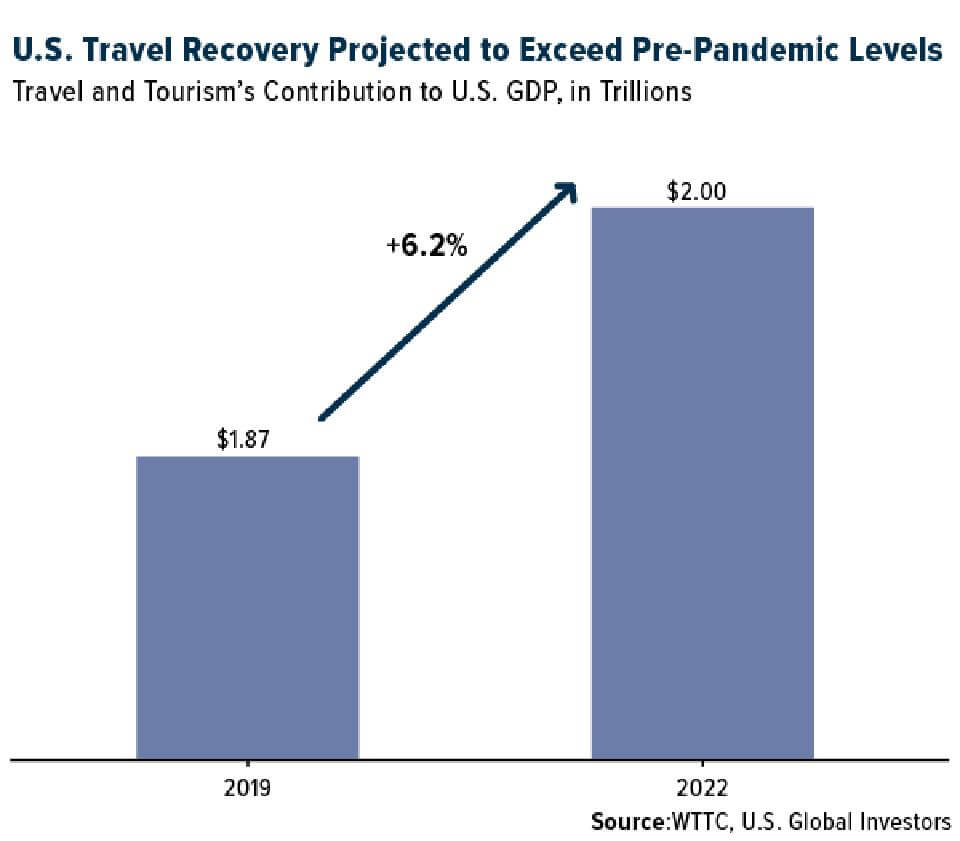 "Travel and tourism in the U.S. will outpace pre-pandemic levels this year, with the sector projected to generate $2 trillion, or 6% more than it did in 2019," reported Forbes based on modeling by the World Travel & Tourism Council (WTTC), working with Oxford Economics.
With mountain tourism being a core pillar in Backbone's business, we triangulate global travel and economic trends, like the above, to strategize a modern media approach that is effective, nimble, and proactive to market changes. Our media response includes the following.
Media Strategy Response
1. Be unique: With unprecedented destination competition, define your destination's differentiators. Set yourself apart and be the tipping point for your audience and not all travelers. Translate these differentiators to creative.
2. Stay ahead: Build brand awareness early and remain top of mind for repeat guests.
3. Be Welcoming: Mountain towns are seeing an influx of first-time visitors. Keeping an inclusive mindset across messaging can set an example for the community to embrace new visitors, provide positive guest experiences, and set up the next generation of tourism in their communities.
Sustainability at the Forefront
The 2021-2022 winter season experienced a continuation of last-summer's mountain town worker, capacity, and environmental constraints. Lack of workers and suitable housing, which is directly related to concerns over visitor sentiment, is likely to prevail. In response, mountain communities are searching for ways to balance visitor and local experience and livability.
Aspen has established a controversial short-term rental moratorium, while Breckenridge plans to invest $50 million into workforce housing as part of their Sustainable Breck plan. Most recently, Colorado passed a bill stating, "90% of the lodging tax funds can be used outside of tourism marketing, allowing counties to make capital expenditures out of their lodging tax coffers for housing and child care, or for facilitating and enhancing visitor experiences, which include trail maintenance," according to Summit Daily. Primary goals of this plan and others are community engagement and town vitality.
Due to the rise in mountain travel and prioritization of outdoor experiences, trail etiquette and maintaining natural attractions will be of utmost priority. COVID introduced the ski reservation system, and places like Aspen are considering broadening summer wilderness reservations to curtail crowds and reduce environmental degradation.
Ultimately, Telluride, Colorado and Sedona, Arizona have defunded their destination marketing organizations, while Jackson Hole Travel & Tourism Board and Aspen Chamber of Commerce have adapted from widespread marketing to destination management organizations. Jackson has been at the forefront with their "Tag Responsibly" campaign and continues to evolve. Aspen also proclaimed, "as a sophisticated destination it's crucial that we avoid a residential rebellion that we are seeing and hearing about in other places … The COVID19 pandemic really highlighted the need to diversify our economy and create resilience as we look to the future." They have produced a five-year strategic plan in response. We suspect the destination management trend will be eventually embraced by many and sustainable tourism will be crucial in summer planning.
Media Strategy Response
1. Focus on in-destination guests: Paid Media: Use geotargeting, local outlets, airline and hotel partner data to capture travelers during their vacation or with confirmed bookings. Develop specific creative to educate (examples follow). Social Media: Leverage organic social platforms to help educate current guests about how to respect the community and help manage expectations.
2. Adjust KPIs: Paid Media: Understand typical conversion or brand awareness data will not be the goal; resident and town sentiment are the most reliable data source. PR: Shift earned media targets to reach new audiences with more stories around sustainability and fewer travel round-ups and mentions.
3. Timing: Shift budgets to promote shoulder seasons (being mindful of residents) and mid-week travel.
Cities and International Destinations Regain Traction
International and city travel is making a long-awaited comeback. According to the World Travel & Tourism Council, "European travel over the Easter period has increased by more than 250% while summer bookings are currently 80% above 2021 levels." Hopper reports London and Paris have been the two top-searched international destinations and hotel searches have jumped 62% and 51%, respectively, on Expedia. In conjunction, Skyscanner alludes to the resurgence of big cities with their report of New York City being a top-booked 2022 destination.
Media Strategy Response
1. The Long Game: International travel is perceived differently than domestic and often not directly in competition for domestic mountain vacations. However, international travel to U.S. mountain destinations is directly impacted by intercontinental travel. Thus, focus on destination branding for long-term planners.
2. City Dwellers: Don't swim upstream. Focus efforts on top markets (likely to include big cities) and position mountain destinations as a reprieve from city life to inspire destination consideration for applicable audiences.
Road trips and Surging Gas Prices
Summer 2021 was proclaimed as the year of the road trip. With gas prices reaching an all-time high, travel may look different this spring and summer. According to a Longwoods International survey, 92% of respondents plan to travel in the next six months. However, their Covid and American Travel Sentiment survey found that roughly 60% of American travelers say that the current increased cost of gas will impact their decision to travel over the next six months.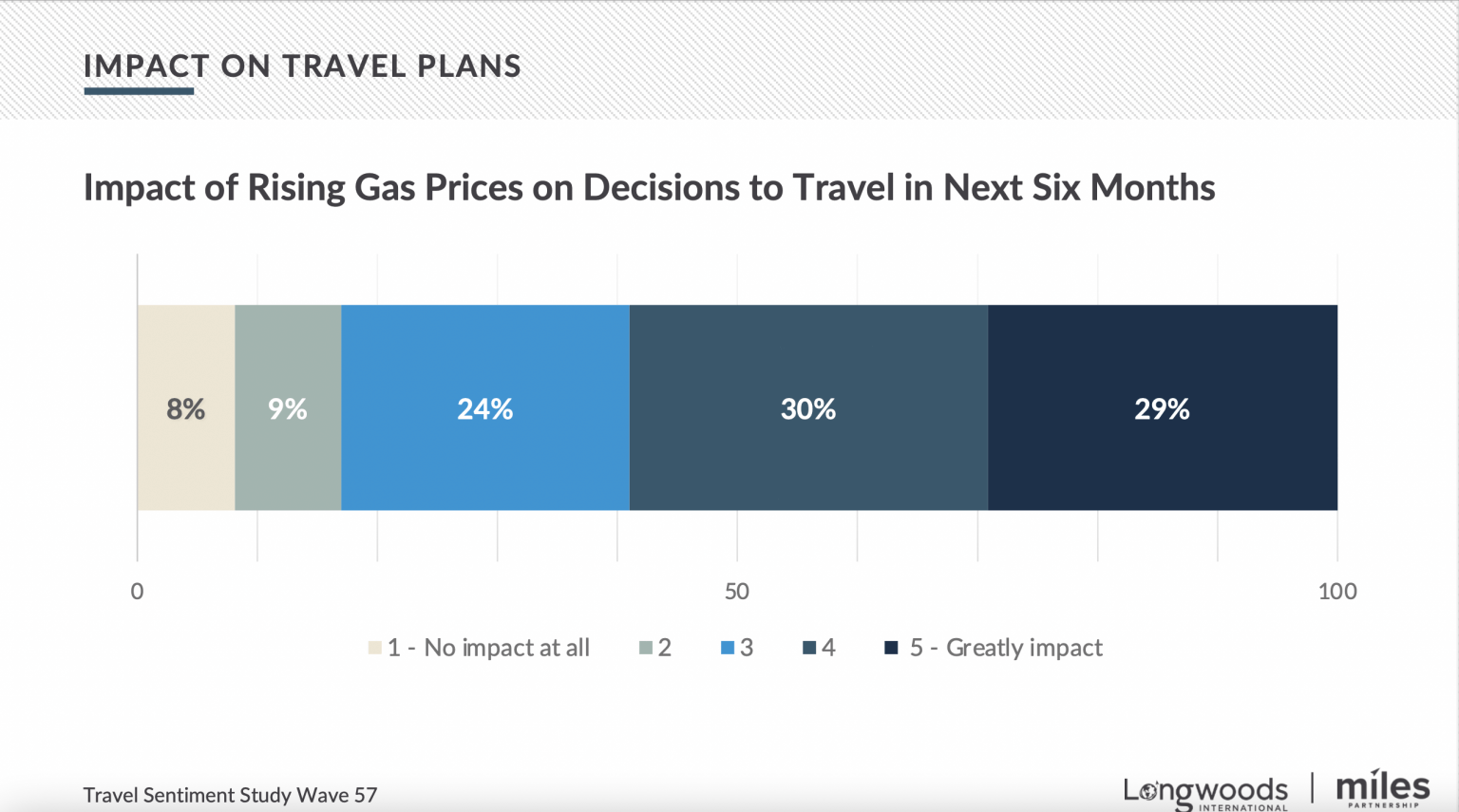 Historically, gas prices have shown strong correlation with domestic road trips longer than 50 miles. Arrivalist, has illustrated this over the past three years: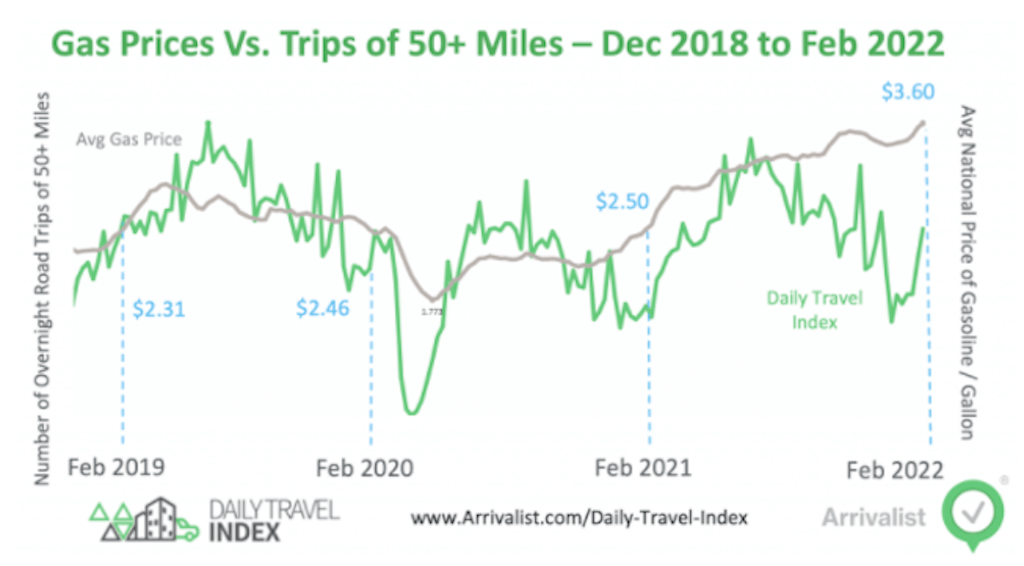 Presumably, Americans will be defiant when it comes to traveling this summer, but the distance and frequency of travel by road may be impacted.
Media Strategy Response
1. Market selections: Tailor targeting to geographies closer to your destination (drive markets) but avoid heavy promotion in highest priced gas states (AAA reports: CA, HI, NV, OR, WA, CT, NY, PA).
2. Length of Stay: Incentivize and remind guests who have made the trek that they may want to stay longer.
3. Inspire: Paid Media: Emphasize sustainable tourism practices and educate guests about opportunities to save gas money by taking public transportation. Social Media: Enlist influencers to visit, use public transit and not bring a car.
Advertising is a powerful tool in the tourism landscape. We welcome the continued travel resurgence and are mindful of the opportunities, constraints and impacts it presents for our mountain town clients. From converting travelers in highly competitive markets to educating guests once in-destination, media tactics provide the opportunity for mountain destinations to excel this summer and most importantly please both residents and guests alike.
With that, here's to long summer days and boundless activities in the great outdoors.