Grundéns Secures New Fly Fishing Ambassadors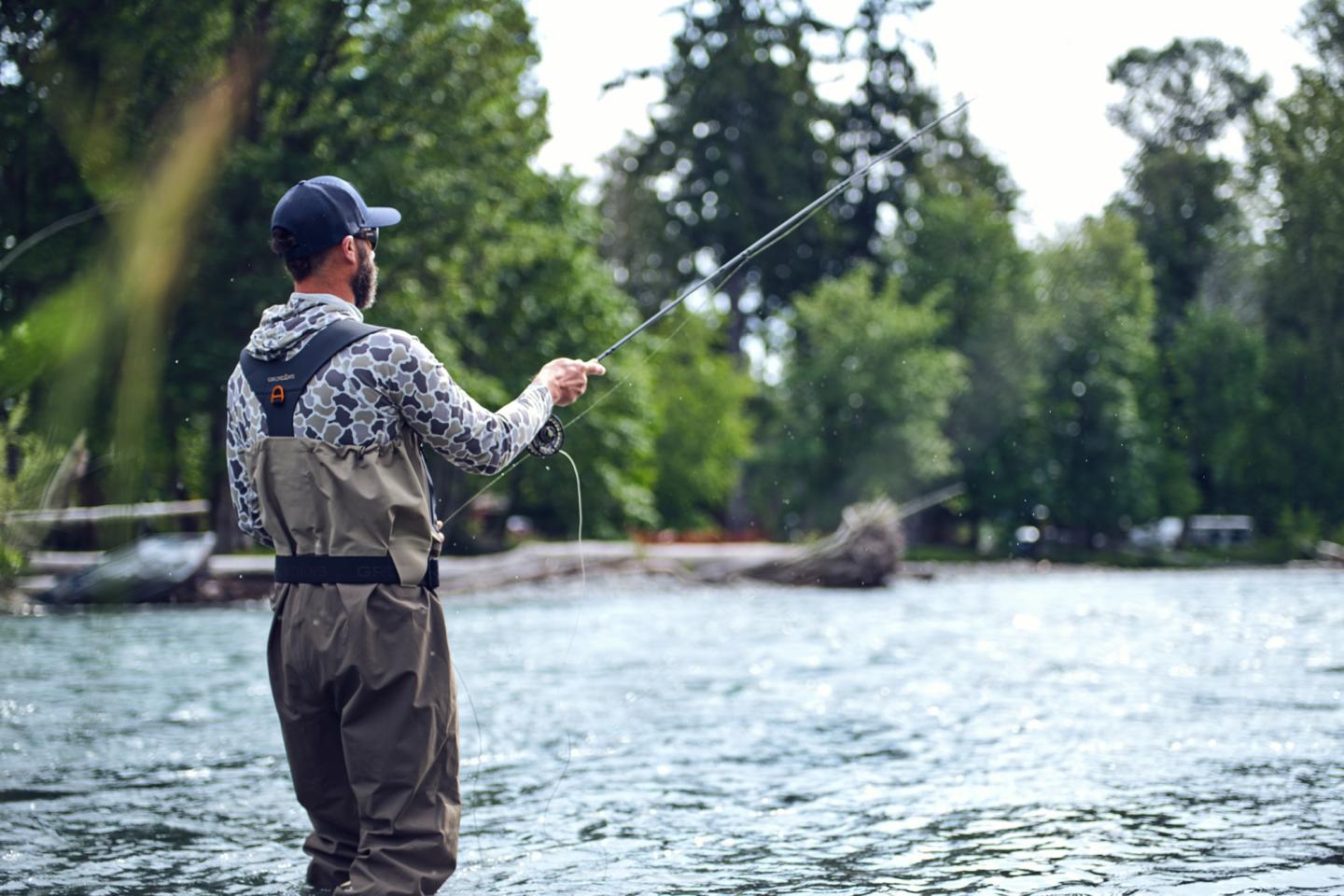 POULSBO, WA (March 21, 2023) - Grundéns, producer of the world's leading fishing apparel and footwear, today announces the expansions of its ambassador roster. The brand is further cementing its place in the fly fishing community by inking deals with Chuck Ragan, Marty and Mia Sheppard, Gavin Marquart, Lee Giest, and Eeland Stribling.
"We're really excited to offer an alternative to anglers in the wading market and know they look for brands to be an authentic part of their community," said Ash Williams, Grundéns VP of Marketing. "As we launch our first collection of GORE-TEX Boundary waders and boots in late March, speaking with credibility is an important part of our overall plan. We sought out some of the most authentic voices in the fly fishing space and added them to our ambassador roster. We're looking forward to working with and supporting each of our new ambassadors and being a bigger part of the fly fishing community"
Many people may know Chuck Ragan, the rockstar, but may not know Chuck Ragan, the fly fishing guide. Now calling Grass Valley, CA home, Chuck cut his teeth guiding with Cast Hope, an organization providing fishing trips to at-risk and underserved youth. Chuck now guides for trout, steelhead, bass, and pretty much every other freshwater fish swimming in the waters of Northern California. Learn more about Chuck HERE.
Marty and Mia Sheppard may be the fishiest married couple in the PNW. Marty, who introduced Mia to two-handed spey casting in 2001, is known for his almost missionary zeal in teaching others the way of the river. Mia shares that passion which drove her to start Juniper River Adventures, a non-profit that aims to introduce more women and children to the great outdoors. Together, Marty and Mia Sheppard own Little Creek Outfitters, a guiding operation servicing the central Oregon Rivers since 1983.
Gavin Marquart grew up in the Green Bay area chasing any warm water species willing to eat a fly. He spent his undergrad at the University of Wisconsin La Crosse where much of his time went to chasing inland trout in the Driftless region. In the fall, his attention shifts to huge flies and rigid rods in hopes of a boat-side musky ambush. His passion for trout fishing eventually led him to guide in southwest Colorado where he spent a season living in the mountains. He now guides primarily smallmouth bass and musky trips in Wisconsin for Tight Lines Fly Shop.
Passion is not something Lee Geist lacks. He is a passionate hunter, a passionate conservationist, and a passionate steelheader. Calling the Olympic Peninsula home, Lee spends as much of his time on the water as possible, chasing the ever-elusive steelhead, trout, and salmon in the area. His knowledge of the ecosystem in impressive and his dedication to the next generation being able to experience is immeasurable.
If you want to laugh until you cry, and then catch a couple of fish, Eeland Stribling is your guy. As a wildlife biologist and educator, Eeland has been set on a career centered around the outdoors since he was young. He currently works for both Colorado Parks and Wildlife as well as Brown Folks Fishing. Eeland has a passion for educating youth about ecology, fly fishing, animal tracking, archery, and much more. In addition to his work outside, Eeland is also a stand-up comedian who sees his comedy as a way to inspire people to protect the places we all so desperately love.
###
ABOUT GRUNDÉNS:
It began nearly 100 years ago on the west coast of Sweden, in the small fishing village of Grundsund when Carl A. Grundén began producing waterproof oil skins to protect North Sea fishermen from the hostile weather that often accompanied their jobs. Today, some things have changed but Grundéns commitment to supplying and supporting commercial fishermen, sport fishing enthusiasts and bass anglers remains. The brand offers the most versatile lineup of fishing outerwear, sun protection, footwear, and accessories available. Guided by "We Are Fishing," the brand operates globally from Poulsbo, Washington and Boras, Sweden. Learn more at Grundéns.com
###
About Grundéns
It began nearly 100 years ago on the west coast of Sweden, in the small fishing village of Grundsund when Carl A. Grundén began producing waterproof oil skins to protect North Sea fishermen from the hostile weather that often accompanied their jobs. Today, some things have changed but Grundéns commitment to supplying and supporting commercial fishermen, sport fishing enthusiasts and bass anglers remains. The brand offers the most versatile lineup of fishing outerwear, sun protection, footwear, and accessories available. Guided by "We Are Fishing," the brand operates globally from Poulsbo, Washington and Boras, Sweden. Learn more at grundens.com