Historic Country-Wide Access to Clean Water Achieved for 50,000 Residents of the Marshall Islands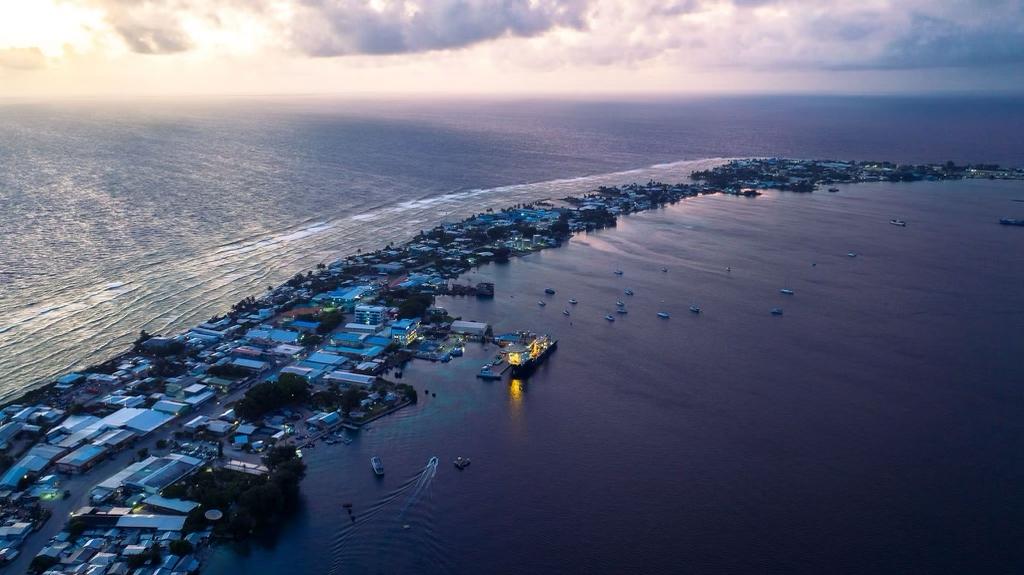 Collaborating partners include Kora in Okrane (KIO), the United Nations Children's Fund (UNICEF), the Marshall Islands Ministry of Health, and Sawyer Products. 
SAFETY HARBOR, FL – July 11, 2023 – Partners from both the public and private sectors, announced today it has completed its goal of bringing access to clean drinking water, border-to-border, to nearly 50,000 residents of the Republic of the Marshall Islands (RMI). Sawyer water filters, developed using advanced kidney dialysis filtration technology, were implemented as a low-cost solution across the country and brought to some of the most remote islands in the Pacific Ocean. The project was championed by the women's lead nonprofit organization, Kora in Okrane (KIO), based locally in the Marshalls, the United Nations Children's Fund (UNICEF), and the Marshall Islands Ministry of Health.
"The Marshall's initiative is an example of how nonprofits, government, and the private sector can join forces to bring clean water to an entire country in need," said Darrel Larson, Sawyer's international director. "The Pacific Islands have the world's worst water per capita, and it continues to worsen. This collaboration is proof that we can solve other water access issues, whether in the South Pacific or around the world."
The Marshall Islands, a chain of atolls stretching along the turquoise waters of the Pacific Ocean, between Hawaii and Australia, has been painted as ground-zero for climate change and, with only about 6,000 visitors a year, one of the world's least-visited countries on the globe. While rising sea levels might be the Marshallese's demise, climatologists predict the islands will cease to exist in approximately 80 years. Safe, drinkable water is the key to ensuring their culture lives on.
"As a volunteer organization, we have worked very hard, along with our partners, to bring clean water to some of the most isolated communities in the world. It's hard to put into words what access to this necessity of life means to us and the people, especially women, and children of the Marshall Islands," said Angeline Heine-Reimers, President of Kora in Okrane (KIO). "As a small low-lying country, we continue to wrestle with a worsening climate crisis. We must take the necessary steps to ensure our people have the tools to help them navigate these challenges. And it starts with access to clean water."
All of Sawyers' clean water work projects feature its high-performance 0.1-micron absolute hollow fiber membrane filter which removes 99.99999% of all bacteria, such as salmonella, cholera, and E. coli, 99.9999% of all protozoa, such as giardia and cryptosporidium, and 100% of microplastics.
Sawyer's award-winning water filter technology has been implemented in 100+ countries to combat waterborne diseases, the leading cause of death for children in the world today. In 2020, with the help of Sawyer filters, Liberia became the first developing country with clean water, border to border. In addition to the completion of the Marshall Islands project, Sawyer is on track to complete country-wide initiatives in Fiji in 2024, and in Vanuatu, a South Pacific Ocean nation made up of roughly 80 islands, in 2025. For Sawyer, this milestone marks clean water solutions for four countries in five years. The global water work is funded by 90% of Sawyer's proceeds and helps 27+ million lives in 100+ countries. 
#   #  #
Media Contact:
John DiCuollo, Backbone, John.dicuollo@backbone.media
Austyn Dineen, Backbone, Austyn.dineen@backbone.media
Photo and Video Assets (Credit Sawyer)
About KIO - Kora in Okrane (KIO), a non-governmental organization of volunteers from all societal sectors. Established in 2006, KIO stems from like-minded women passionate about serving. Their mission is to provide targeted assistance to socially and economically disadvantaged women and children of the Marshall Islands.
About UNICEF - UNICEF works in the world's toughest places to reach the most disadvantaged children and adolescents – and to protect the rights of every child, everywhere. Across more than 190 countries and territories, we do whatever it takes to help children survive, thrive and fulfill their potential, from early childhood through adolescence.
About Sawyer
Founded in 1984, Sawyer has been at the forefront of innovation in water filtration, insect repellent, sunscreen, and first aid. Not only are Sawyer's filters one of the most popular on the trail, but they are also being used in over 90 developing countries to provide people with clean drinking water. The majority of Sawyer's products are proudly made in the USA in Safety Harbor, Florida.