The Future of Pizza is Here: Introducing the Ooni Volt 12 & Ooni Karu 12G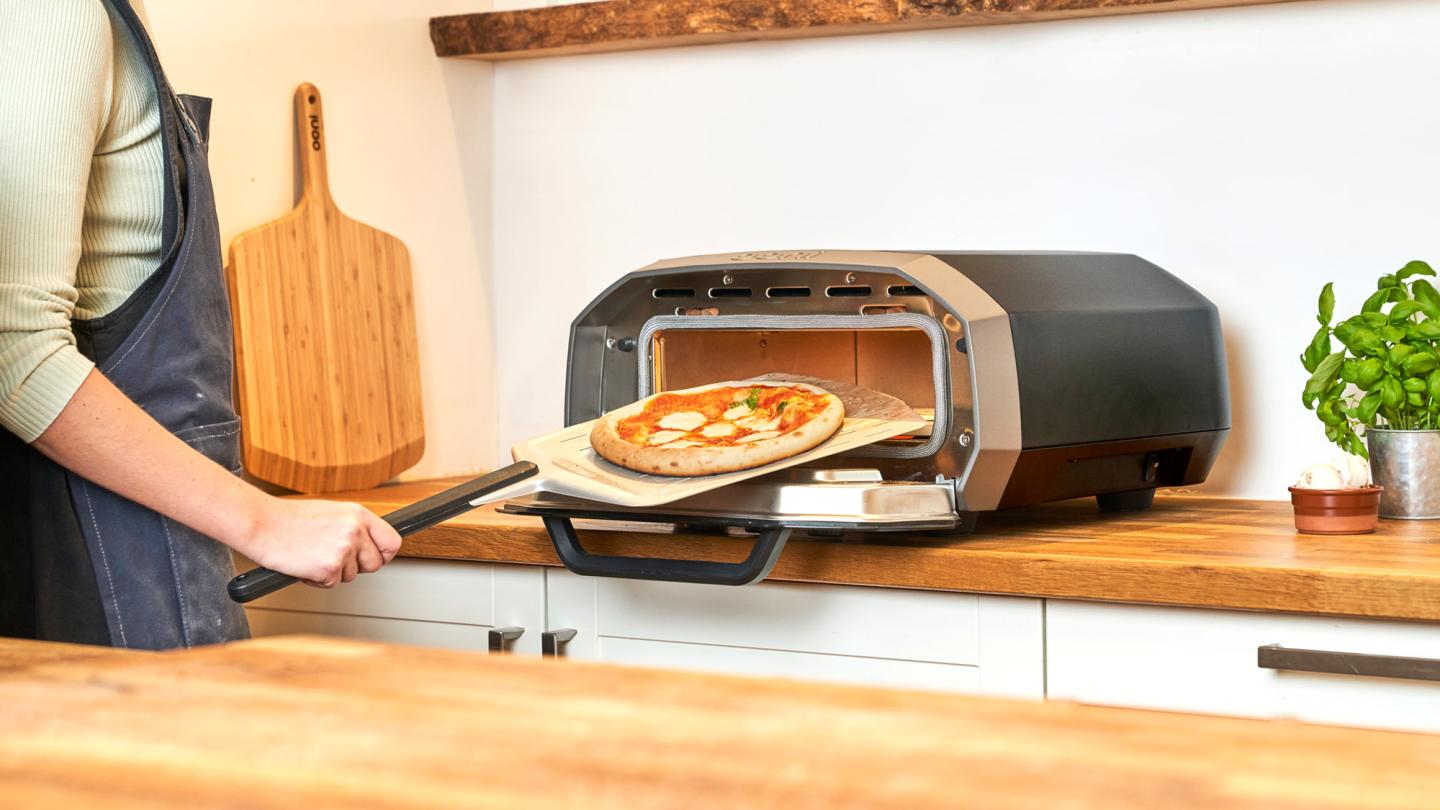 Edinburgh, Scotland (March 2, 2023) Ooni Pizza Ovens, the creator and leader of the home pizza oven market, is today launching new products including two new additions to its multi-award-winning line of ovens: the Ooni Volt 12 Indoor & Outdoor Electric Pizza Oven and the Karu 12G Multi-Fuel Pizza Oven. Building on a decade of experience and innovation, Ooni's new ovens bring a new level of versatility and accessibility to home pizza-making.
After releasing the world's first-ever portable pizza oven in 2012, Ooni is now making plug-in pizza possible with the debut of its first electric indoor and outdoor pizza oven, the Volt 12 (MSRP: $999). Capable of reaching 850 °F in just 20 minutes, Ooni Volt 12 offers heat, time and balance control, allowing users to cook a wide range of pizza styles, including classic Neapolitan, deep dish Detroit-style and authentic New York-style pizza. With a triple-paned borosilicate glass door, weather-resistant powder-coated carbon steel shell, and intuitive user interface, the Volt 12 is an accessible innovation that enables world-class pizza.
"We want absolutely everyone to be able to make delicious pizza at home — wherever they are," said Ooni Co-Founder and Co-CEO, Darina Garland. "So, we've spent years developing an oven that brings the pure pizza power of our outdoor ovens indoors! We're super excited to offer the Ooni experience to a new group of fellow pizza-lovers."
In addition, Ooni is also proud to introduce the world's most advanced portable pizza oven, the all-new Ooni Karu 12G (MSRP: $429). With multi-fuel versatility, an integrated thermometer and a triple-paned borosilicate glass door, the Ooni Karu 12G shares the design and technical DNA of the much-lauded Ooni Karu 16, enabling users to create authentic wood-fired pizzas in just 60 seconds. What's more, when coupled with the optional gas burner attachment, this supremely balanced oven uses 36% less propane than Ooni's previous models, while still offering the fuel flexibility of both wood and charcoal.
Ooni Founder and Co-CEO Kristian Tapaninaho, who designed the brand's first pizza oven, worked tirelessly with Ooni's teams of engineers and designers to create the brand's most accessible pizza-cooking experience yet.
"We've thought through every single detail, from the ClearView glass door to the built-in thermometer," said Tapaninaho. "The Karu 12G is for everyone who wants to make great pizza at home, but also wants the flexibility to take the pizza party on the road. In a portable yet powerful package, we've created an oven that embodies our decade of pizza oven product development. Every touchpoint is meticulously designed to deliver a superior pizza-making experience."
Today, Ooni is also introducing two new accessories designed to enhance pizza preparation. Made in the United Kingdom of BPA-free polypropylene and sold in a set of two for $59.99, the Ooni Pizza Dough Boxes are a new space-saving solution to proof up to 12 dough balls. Sold separately for $34.99, the Ooni Pizza Prep Lid stacks neatly onto the Ooni Pizza Dough Boxes. Made with sustainable FSC bamboo, the multi-purpose prep board is perfect for preparing dough, chopping toppings, and serving delicious pizza. Both new accessories are also available in an exclusive bundle for $89.99. 
See Ooni reveal the details of these new category-defining ovens and innovative accessories here, during their first multi-product launch broadcast. ooni.com/pages/the-future-of-pizza
About Ooni
Founded by husband-and-wife team Kristian Tapaninaho and Darina Garland in 2012, Ooni Pizza Ovens revolutionized the outdoor cooking landscape and created a new category when they launched the world's first portable pizza oven. Known for bringing portable pizza ovens to backyards all over the world, Ooni's goal is to help people make truly great pizza at home.
Ooni's live fire ovens give users the ability to cook authentic, flame-cooked pizza in just 60 seconds,  ready to start cooking in 25 minutes or less and heating up to 950 ˚F — twice the temperature of a home oven and the searing temperature you need for incredible Neapolitan-style pizza.
In addition to offering award-winning ovens, Ooni has a comprehensive range of must-have accessories and carefully curated ingredients for pizza cooks, all available on Ooni.com.
Ooni Pizza Ovens, a family-run business, is a values-lead organization driven by passion, innovation, kindness, rigor and ambition, with an overarching belief that everyone deserves great pizza. It is BCorpTM certified, joining a highly selective group of companies verified to meet high standards for social and environmental performance, accountability, and transparency.
Ooni is also an official partner of 1% for the Planet, and donates 1% of its annual global revenue to social and environmental causes. Among the many initiatives supported, Ooni has funded the planting of 3,114,825 trees in Madagascar through its partnership with Eden Reforestation Projects.
To explore the full Ooni Pizza Ovens product range, visit ooni.com
 
Media Contacts:
Tyler Berg, Backbone Media
Tyler.berg@backbone.media
Meg Herrington, Backbone Media
Meg.herrington@backbone.media