Candela takes flight at CES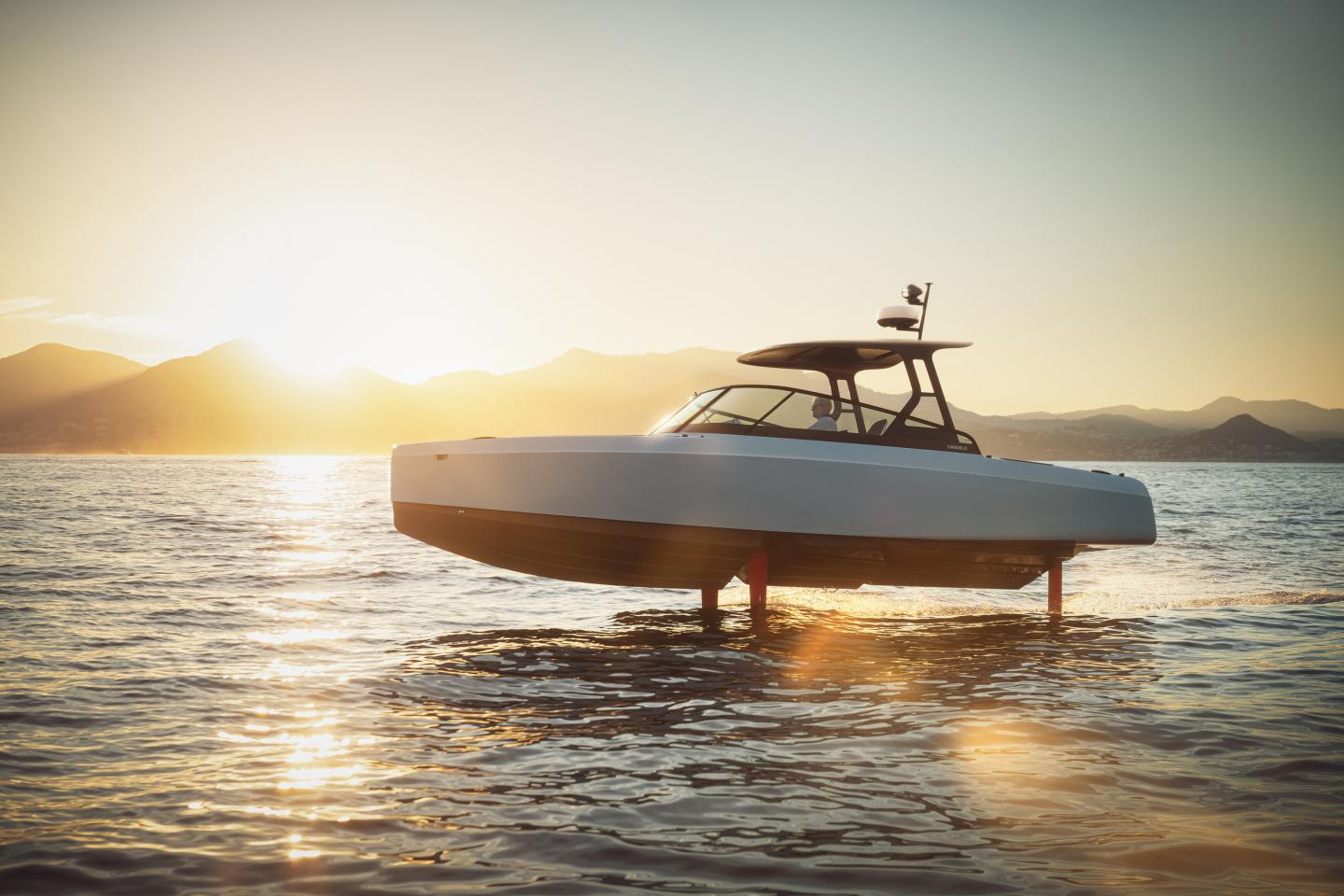 The Challenge
Candela, a boat brand whose purpose is to speed up the transition to fossil fuel-free lakes and oceans, started gearing up for the U.S. launch of its C-8 boat in fall of 2022. The C-8 is an eye-catching electric hydrofoil boat that is truly the first of its kind.
Backbone's PR team worked with Candela to generate media coverage and build buzz leading up to the C-8's arrive in the U.S. at the CES show.
The Solution
The annual CES show is notoriously crowded and known as a difficult platform for a brand to garner attention. With this in mind, our team pitched and placed a steady stream of stories in targeted mainstream, tech and lifestyle media outlets leading up to the CES show.
These efforts paid off, as Candela became one of the biggest stories at CES and was identified by many of the world's biggest media outlets as a highlight of the show.
Following CES, we promoted Candela's partnership with Polestar, expanding Cendela's footprint in tech and mainstream media and building new brand awareness via automotive media.
Over the subsequent two months, our team coordinated C-8 test flights in Sausalito, CA for top-tier international media.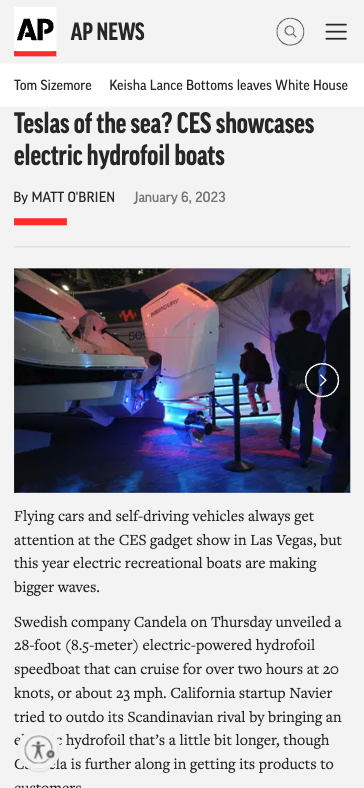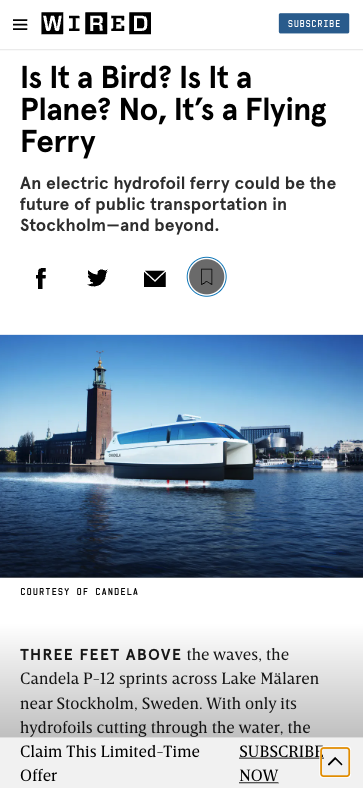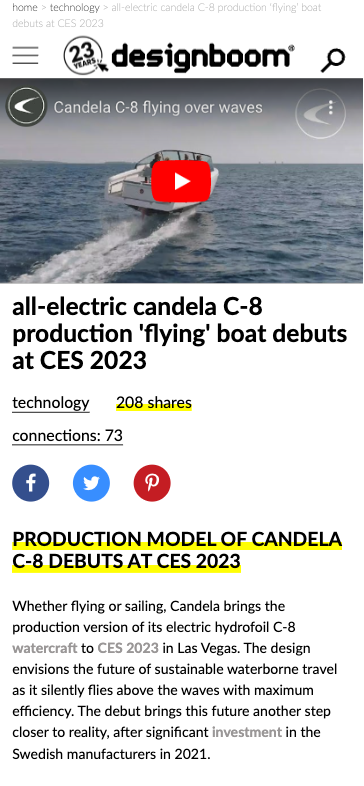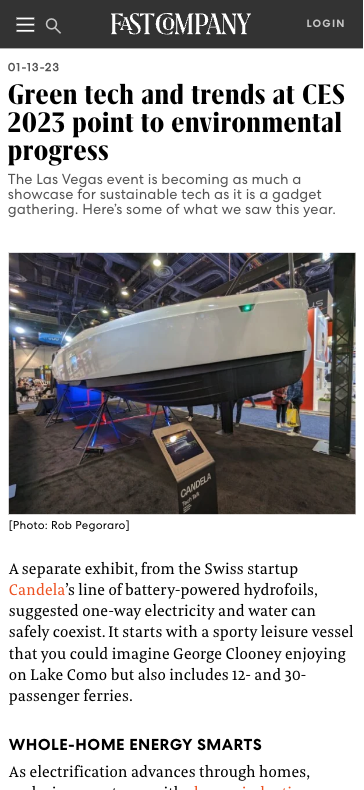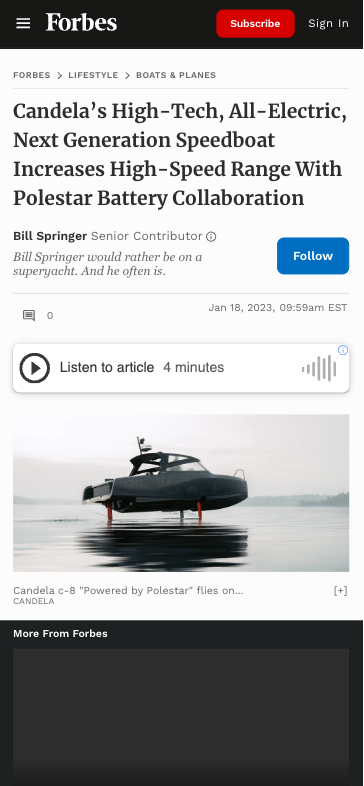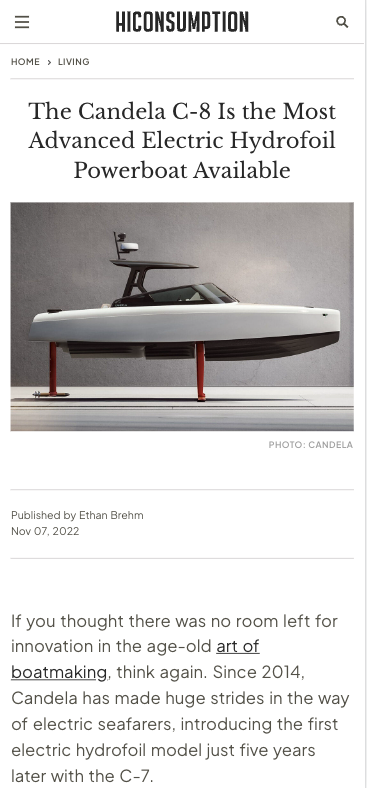 The Results
Candela's launch at CES received widespread media coverage in technology, marine, automotive, business, environmental, outdoor and mainstream outlets. 
3,000,000,000+
Impressions
Recent Insights
Read all insights
Backbone's travel experts provide an overview of how AI is being adopted by the travel and tourism industry via an interview with Matador Network's Ross Borden.
Backbone's social media team dug into the details of Montana's TikTok ban to outline what it means for advertisers and the future of social media.
Backbone's analytics team dug into the data and identified key 2022 Cyber Week e-commerce trends. Read the report, below.