The Return of Relationships: 2021 Media Trends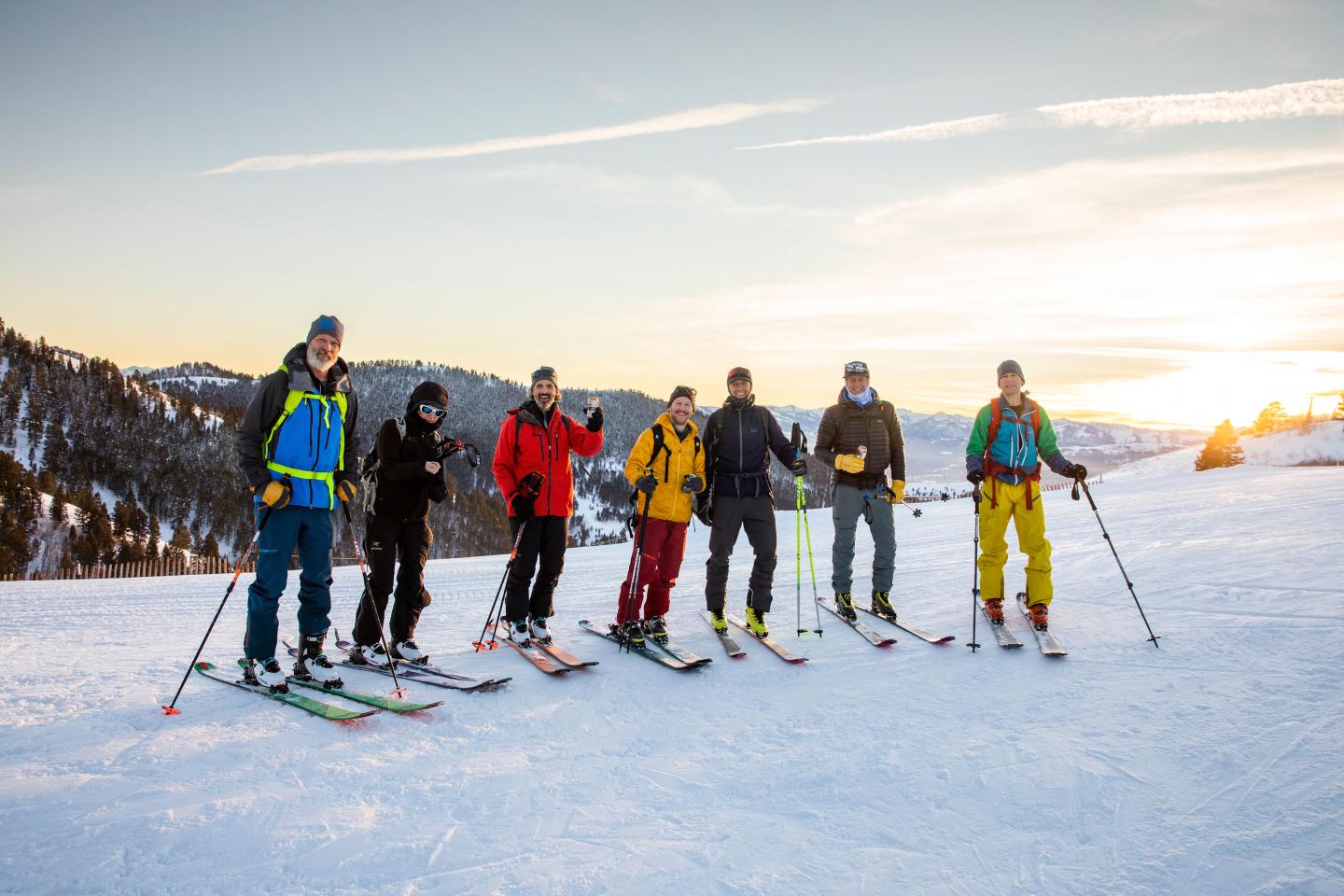 As Backbone and our clients are off and running into 2022, we are looking back on 2021 media trends and taking stock of the challenges, successes, changes and patterns that will inform how we approach future campaigns.
The accelerated movement toward a focus on e-commerce that occurred throughout the first year of the COVID-19 pandemic pushed many brands and consumers toward a heavy reliance on all things digital. Over the course of 2021, however, we observed a move back toward brands building deeper relationships, which we anticipate (and hope) will continue into the future.
In this report, we will explore several 2021 media trends that emerged across all departments at Backbone, namely a greater fluidity and integration across the full spectrum of media, deepening relationships between brands, consumers and creators, and a gradual easing of marketers' reliance on performance-focused, last-click tactics.
A More Fluid Media Landscape
Over the past year, there has been a perceivable shift among Backbone's clients toward more integrated marketing plans and strategies. The hard divisions between platforms and tactics to reach consumers at various stages of the customer lifecycle have softened, and ways of connecting with consumers shifted in 2021 to tap into the sources of greatest influence, spanning across the bounds of paid, earned and owned media. Brands have emerged more willing to shift resources to channels that are performing most effectively and operate with more flexible marketing plans.
Continued Rise of Influencer Marketing
Throughout 2021, there was an especially notable increase in overlap between influencer marketing and other paid and earned media channels. Developments in platform technologies for content partnerships (i.e., greenlisting, branded content tags, dark posting, and spark posts, as recently outlined in this report) have contributed to the maturation of influencer marketing into a significant component of today's marketing mix. More brands are recognizing the short- and long-term value of carefully planned content creator partnerships, as well as how those partnerships can function in lockstep with earned and paid media channels.
Bank of the West's efforts to raise awareness around sustainable banking practices, for example, have included traditional earned media outreach alongside the launch of a podcast, an ambassador program, short-term influencer campaigns, op-eds, brand partnerships, and more. And TINCUP Whiskey's ambassador roster has given the brand an opportunity to go beyond social media partnerships and interface with the media via well-aligned voices from outside the brand itself, generating wins in earned media. And numerous Backbone clients are redefining the traditional press event by incorporating content creators and brand ambassadors.
Paid, Earned and Affiliate Media
In their paid media strategy, RAEN leveraged fluid budgets between social platforms through the fourth quarter of 2021 to increase reach across new audiences and get ahead of demand. DTC-conscious companies are prioritizing emerging social and digital platforms in their quest to regain the transparency and conversion metrics that Facebook once offered. Nimble budgets allow brands, like RAEN, to optimize towards where conversion and influence are thriving, while divesting away from platforms and channels that lack results.
The overlap of traditional earned public relations with affiliate marketing is a particularly powerful intersection of paid and earned media. Consumers remain interested in engaging with quality editorial content, regardless of whether it is affiliate-driven or purely earned. In instances where editorial coverage has been contingent on paid media spend, in the past, coverage may have been incentivized by direct ad buys between brand and publisher, but now, marketers can leverage affiliate commissions or flat-rate placements to drive coverage in a more direct and transparent transaction. Traditional PR, however, remains the most effective avenue for achieving higher-level, brand-focused storytelling in editorial outlets.
Going Where Influence Occurs
Consumers no longer rely only on authoritative publications for information and product recommendations, instead going wherever there is chatter around the topic at-hand. This conceptual shift not only offers brands more opportunities for creative placements and brand activations, but also frees up marketers to take a fluid approach to budgeting, planning, and executing across the entire media landscape.
With a more fluid approach to media planning and a softer division between paid, earned and owned media, campaigns can now go wherever influence is strongest among target audiences. Whether brands should show up on YouTube, Reddit, podcasts, TikTok, connected TV, on print pages or in earned editorial depends entirely on the rapidly changing sources of information that their target customers are consuming.
Deepening Relationships
While forging relationships between brands and consumers has always been foundational to successful marketing plans, the past year has seen a resurgence in deeper relationship-building on multiple levels.
The Return of Press Events
Throughout 2020, the absence of face-to-face interactions posed a significant challenge for public relations teams to build new media relationships. Interactions shifted largely to social media and the digital world, but in 2021, in-person press events began to return, and signals are pointing toward a major resurgence in 2022. Many brands were forced to rethink their traditional (and costly) participation in tradeshows, freeing up resources for curated and impactful press events, for which the media has also shown an appetite in recent months.
As with many developments in our current era, however, the return of press events comes with changes. Gone are the days of the large-scale press junket, now replaced by highly impactful, multi-brand experiences, catered toward freelance writers whose busy schedules require tight, focused experiences. Furthermore, touchpoints between media and their audiences have expanded to include not only final, published pieces, but also real-time social media content on journalists' social feeds, fostering a more direct and intimate relationship between media and readers.
Investing in Paid Relationships
The aforementioned fluidity of the current media landscape has also factored into the deepening of relationships across the media landscape. Privacy changes that impacted tracking, targeting and attribution on performance digital platforms have incentivized marketers to diversify spends away from past-trusted tactics. This shift led to brands expanding their presence on emerging social channels, deepening paid relationships with content creators, reinvigorating direct partnerships with publishers and investing in editorially oriented affiliate campaigns. The growth of Facebook as an ad platform is waning, offering brands the chance to re-establish relationship-based media partnerships and reach their consumers where they are most engaged.
Competition has reached a new high in the market for influencer partnerships, and as a result, brands are often required to spend more in order to establish valuable partnerships. Costs to partner may have increased, and posts in exchange only for product are virtually unheard of in 2022, but the quality of a well-executed partnership has also increased, resulting in strong performance, authenticity and relevance on maturing platforms such as TikTok and Instagram Reels.
Public trust in the likes of TikTokers offering advice on everything from fashion and gear to dieting and financial planning has also altered the medium through which brands can most authentically connect with target audiences. Branded content that was innovative and effective in previous years is waning in the influence it generates, now surpassed by the intimate virtual relationship between individual content creators and consumers.
Moving Away from the Last Click
Many marketers consider measurement to be their most significant challenge. Alongside the need to measure and report is the need for ad tech that clearly displays performance. The combination of pressure to show clear ROAS and ad platforms that offer an immediate "fix" resulted in an over-investment in the low-hanging fruit of paid social and an apprehension to create long-game, brand-driving advertising strategies.
Creating Connections to Build Lasting Brands
As the majority of brands have shifted their focus to direct-to-consumer sales and e-commerce advertising, the ease of transaction that was once a hallmark of disruptive brands (i.e., "The Warby Parker of … " any given product category) is no longer a strong enough differentiator in the eyes of consumers. Brands that have invested in the long term with their core and expansion communities (YETI and Patagonia are the two best examples) have built uniquely strong connections with their customers, while brands that rely solely on digital performance data and metrics lose ground.
Non-traditional media platforms, content creator partnerships and brand-focused earned media offer brands a path forward. Such strategies and tactics require faith and investment in efforts that don't show a clean and attributable return on ad spend. In a time when many marketers have lost the ability and the willingness to drive brand instead of metrics, breakthrough brands need to go beyond the data, build genuine connections with their audience and invest in new communities, not just chase ROAS, check boxes and idolize last-click attribution.
This report on 2021 media trends is part of a series of updates that provide data-driven insights and experience-based anecdotes. If you have feedback or questions, please send us a note at info@backbone.media.